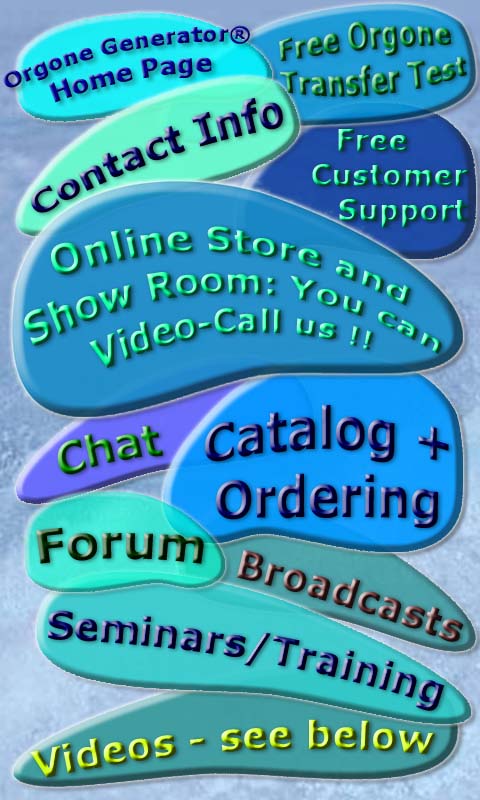 BEC - World Leader in Orgone Technology
The Site of Karl Hans Welz, the Inventor of the OrgoneGenerator®, Orgonite® and orgone energy boosted manifestation technologies
Atlanta, USA 770 783 0563 - Budapest, Hungary +36 204 688 180

Yes!!! you can Video-Call us Online, you can see and experience the Orgone Generators® of your choice and find out from one of our specialists how you can use this exciting new technology to help you achieve manifestation of your deepest desires in particular and positive permanent change in general !!!

Live Help Online
Our Skype Address: chitechnology
Using the Orgone Generator® for Family and Children
To balance the family by providing energy to every person
to help children in general
to help children in school (improve learning, children projecting self confidence and charisma are favored more by teachers, etc.)


to have a happy family life
to improve a dysfunctional family
to bring a family back together (you will need the appropriate success strategies)

The Orgone Generator® used for this type complex work should be middle of the line to heavy duty.

The Manifestation Program or ideally the Supermanifestation Program can be a decisive help.
Copyright© 1996, 2007, 2010, 2012 by Karl Hans Welz.
this equipment is not designed for healing of any kind.